It seems some of the most successful Fortune 100/500 companies have been able to grow their business profitably by outsourcing their logistics needs. Admittidely, the word "partnership" with a service provider has become exhausted — I prefer marriage. Just like marriage, you are truly in it to reap the benefits for the long-term.
However, outsourcing isn't for everyone. There are companies that feel they want total control, and that they can deliver a lower cost per order by handling warehousing, fulfillment and freight internally. Doing so, some find that there is a greater impact on the bottom line. On average, a 3PL can provide a lower cost per order compared to internally managed operations. For those that are interested din utilizing a 3PL, but haven't taken the leap, here are 5 ways we have seen a number of clients get the most out of outsourcing. Keep in mind that some of the points need to become a part of the negotiation process and expectations early on.
---

1. Creating a "Win/Win" for Both Parties
I recently spoke with the Director of Logistics of a multi-million dollar manufacturing company. He stated that their average customer had been with them just over 10 years. They have 10 manufacturing facilities and very little square feet for production overrun in the U.S. and offshore; and they need to be closer to their customers. Think about that for a minute — that says a lot about finding a 3PL in a time when quality, low cost, and time-to-market are key to the business and profitability. Creating a true union and win/win scenario should be the ultimate goal for both parties.
Here are a couple of things to think about:
From your perspective, what are the short and long-term 3PL services you require to grow your business?
Are there new systems and services a 3PL partner will invest in to provide first-rate services for your company?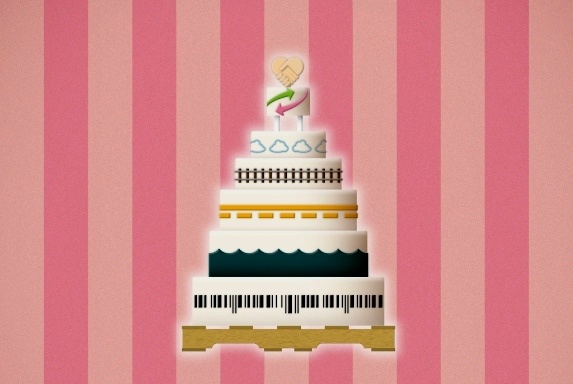 2. Operational Performance
To understand how to measure performance, you have to start with a baseline. There needs to be an assessment relative to achievable metrics or benchmark. We often see companies failing to make quality and performance standards as part of their curriculum for outsourcing. Most likely they are discussed in the sales process, but need to be formalized as part of the contract agreement.
It can be easy to lose touch with the big picture performance against the standards you've set. As part of the negotiation process, specify benchmarks early on, how they're defined and how they'll be monitored. Establish a scorecard approach to reviewing performance monthly or quarterly. Make a 30-minute commitment to attending conference calls with your 3PL to review reports, and keep each other current of new developments, as this will help to empower your goals together.
3. Regular On-Site Visits
You can't always get the total picture from documented data received. If you are on board with a 3PL provider, and don't take advantage of on-site visits as often—you should. Being in touch with your product in someone else's house helps to affirm date rotation, sanitation, layout and clarity of any issues. Site visits will also strengthen the relationship by getting to know people working behind the scenes on your account personally. Most importantly, on-site visits may help support the "bigger picture" of growth and development for your company.
4. Provide Short-Term Planning and Forecasting
Many 3PL's require ongoing forecasting (receipts, orders, shipments, etc.) and advance notice within agreed upon tolerances. For companies that have not done this well it might be seen as restrictive, but it's the only way the 3PL can ensure it has the dedicated workforce on standby to provide the exceptional service you are expecting. Better planning will also help expedite time-to-market at a much lower implementation cost.
5. Insist They Are Part of Your Long-Term Planning
Lastly, long-term planning includes early involvement in discussions about possible acquisitions; new locations; changes in volume; changes in marketing, in merchandise assortment that may affect dimensional weight; and internal changes that may lead to IT (Information Technology) upgrades.
For better or for worse; no matter what the size of your company, these five suggestions should greatly enhance your 3PL union.
Topics: Common 3pl Questions