We've all seen how the Covid-19 pandemic gave the industrial real estate sector the push it needed to go from well-poised to interstellar. Now research from the Commercial Real Estate Development Association suggests there will be no slowing down for the industrial market in the upcoming year.
The Industrial Space Demand Forecast for Q3 2021 shows that "sustained growth in e-commerce and demand for industrial real estate continues to outpace supply". Warehouse vacancy nationwide fell to four percent, with some major markets having just a few properties on the market available to buyers. This has put the sector in a state of net absorption that continued throughout 2021 and will continue into 2022.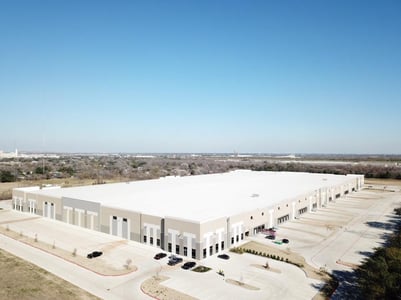 New Growth
The authors of the report, (Hany Guirguis, Ph.D., Manhattan College, and Michael J. Seiler, DBA, College of William & Mary), write that "the demand for industrial real estate still outpaces supply" even with nearly 100 million new square feet delivered nationally since the beginning of the year, 450 million square feet currently under construction and another 450 million planned.
Their data then boils down to net absorption of some 162.6 million SF in the second half of the year, and they state that they've "returned to their pre-pandemic confidence levels".
More promising data
The demand has of course been driven primarily by the boom in e-commerce. GlobeSt.com reports that e-commerce sales hit "a quarterly record of $222 billion in the second quarter of this year", accounting for 13.3% of all retail sales. The contributing factors such as growth in the cold storage, construction, manufacturing, and medical industries, all have required the need for more warehouse space.
With this combination of factors, CRE data analysts such as Yardi Matrix are predicting the growth to stay buoyant through 2026. Yardi's predictions include delivery of 348 million SF next year, 360 million SF in 2023, and up to 370 million SF in 2026. Given that the demand for industrial space continues to outpace supply, it is crucial for a business to lock up space when they have the opportunity.
Spartan Logistics and NAI Harmon Group are prepared to help find your next solution in this challenging market. We offer solutions for businesses in various industries and have decades of experience in supply chain management and industrial real estate. Call us today! (614) 497-1777
Topics: Diminishing Warehouse space, Industrial Real Estate Market, NAI Harmon Group