Mr. Wonderful lived up to his nickname, sharing some interesting trends his investments, as a shark, have highlighted over the course of 7 seasons. Below we share some of the best points from his keynote address with you & his top 10 secrets to success.
Free Marketing
Mr. O'Leary started his presentation with some very big numbers about Shark Tank. In fact, regardless of the outcome, whether the sharks chose to invest or not, there is a measurable boost to companies that appear on the show. It is one of the largest most efficient marketing tools available. For a small time investment, prospective companies get an average audience of 6 million plus continual benefit from re-runs.
Business Insider Article About the Shark Tank Effect
Palisades Logistics, our warehousing services network partner, has experienced the Shark Tank effect with a company in California. The 24 hours following a re-run, sales will double. This wonderful business opportunity has resulted in some creative 3pl solutions.
Bringing the Bacon Home
With all the opportunity there are still some flops. After investing in many companies, Mr. O'Leary had his analysts breakdown all of the results. Who was profitable? Who was returning the capital he had invested? Who was solvent but not spectacular? Who was failing? What if anything did each category have in common?
The results were surprising and unanticipated. Of the companies actively returning investing capital... ALL of them were WOMAN owned or operated. In fact, the trend was so strong, Mr. O'Leary admitted to skewing his decisions in favor of the fair gender.
Spartan Logistics is a family owned warehouse and distribution company where everyone is considered a valuable asset. In the world of 3pl, gender does not matter and our senior management team has the ability and passion to handle any warehousing service needs.
Winning Business & Influencing Masses
If you manage to pass the selection process, how do you win your proposal once you confront the Sharks? How do you win new business and take advantage of your moment?
M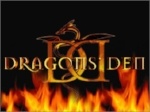 any countries have a Shark Tank equivalent; in the UK, it is called Dragon's Den and has been airing since January of 2005. There is a researcher who went through all the raw footage of the 13 seasons, 123 episodes, and millions of dollars awarded. He specifically sought patterns like O'Leary's analysts had done, but in terms of how to win a proposal.
There are 3 Essentials all had in common:
90 Seconds or Less

The presenter must articulate the business in 90 seconds or less
Also known as an elevator speech, 80% of those who won a proposal were able to convey the fundamental basis of business in less than 1 minute

Be the RIGHT TEAM

The presenters MUST successfully convince the Sharks they are the right team to execute the business plan

Know Your Numbers

Hand in hand with #2, the presenters should have a comprehensive understanding of the company financial numbers

What direct effect would the investment have? How will the investment ensure the return of capital? Can the business handle the growth?
Top 10 Secrets
To wrap up his presentation, Mr. Wonderful gave his Top 10 Secrets to Success. We have compiled them into a single sheet for you.
At Spartan Logistics, we are excited to share as we learn and continue to grow in the 3pl industry. We hope you find this post helpful and enjoy the downloadable pdf. Should you need warehousing services or distribution capability, think of us.