Finding warehouse space has never been more difficult than it has in 2022, as vacancy rates have hit record lows throughout the nation. One solution businesses looking for outsourced logistics are increasingly turning towards is public warehouse space, or shared warehousing.

Shared warehouse space is either floor or racked space available for anyone to store anything. Historically, this is structured as a pallet in/pallet out set up with a monthly rate per pallet space. Public warehousing in the 3PL industry is the equivalent of an apartment rented on a month-to-month basis. It is most cost-efficient for short-term overflow projects or manufacturers with seasonal swings in supply and demand.

Most of Spartan Logistics' customers share a portion of our warehouse facilities with other clients and see the following benefits of shared warehousing.

1. Reduce risk and capital investment. Shared Warehousing lets a business expand its warehouse footprint while only paying for the space and labor required, making warehouse space a variable cost instead of a long-term investment.

2. Streamline and simplify distribution. Many warehouse providers have a national network of warehouse locations across the country. Using the same provider in different markets allows a 3PL to become more familiar with a customer and their distribution network, and also gives the customer fewer 3PL relationships to manage.

3. Collaborate and save. The ability to share warehouse costs and consolidate freight with other Spartan customers in the same markets can be crucial. If a customer operates their own dedicated facility – and thus has no such neighbors with LTL loads – it could lead to much higher transportation costs. Public warehousing also allows for the cost of equipment such as forklifts, stretch wrap machines, and pallet jacks to be split among several customers.

4. Quickly enter and leave markets. Most manufacturers have rapidly changing supply chain needs. Utilizing shared warehouses enables them to enter a market without any long-term commitment, and when warehousing requirements change, they can leave the market when needed.


At Spartan Logistics, we understand that your business needs change. Sometimes seasonally, sometimes by the day. You must be positioned to take advantage during peak seasons but not be buried in costs during slow periods. Our shared warehousing space may be the solution you're looking for, offering great flexibility to manage your supply chain while minimizing your overhead.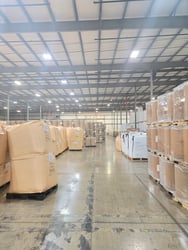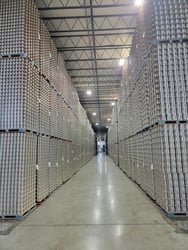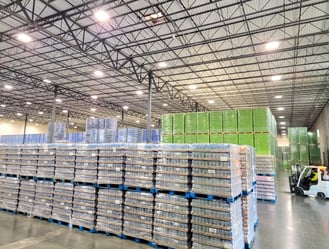 Topics: Rise of 3PL Services