Spartan Logistics prides itself on giving employees the tools they need to live a healthier lifestyle- encouraging overall well being through a Corporate Wellness Program. In August of 2015 Spartan engaged the help of an outside professional to sucessfully incorporate a company-wide program. It took leadership and support and strategic communication to engage employees.
The goal is to create a culture where employees choose to live a healthier lifestyle, rather than being forced to do so; and it comes with no monetary cost to the employee, other than a commitment to be accountable. No one ever says...I can't wait to take my next insulin shot, I want to be on medication for the rest of my life for depression, or I want to feel like crap all the time.
The Wellness Program
A program can be successful when the experience is shared either through communal goals or - taking the opposite approach - pitting employees against each other to create healthy competition environment. In my experience, different people are motivated by different things, and everyone loves a little competition to light a fire under their rump.Employee wellness is all the rage at many corporations today .
---
More compan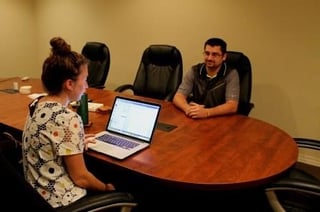 ies are jumping on the bandwagon each day as a means to decrease absenteeism, increase job satisfaction, and productivity. Employees are reaping the rewards through lower health care premiums and wellness discounts. These programs are no longer your "way back in the day" doctor check-ups. Wellness programs today often use qualified Wellness Coaches to address health on multiple levels, including emotional well-being, mental and physical health and financial wellness. It's adaptable because health and wellness can be taken in different contexts.
There's No Wrong or Right Way
There really is no wrong or right way to incorporate a wellness program. Employee wellness programs can look different across many companies. The health outcomes of corporate wellness programs are many including, quitting smoking, weight loss, obesity prevention, diabetes, and blood pressure and cholesterol management.
It means finding wellness activities employees want to be a part of, and addressing issues that are actually a challenge. The challenge is to migrate employees from simply participating for a reward (external incentive), to a place where the new learned behavior or habit is satisfying and worth maintaining (internal incentive), such as walking while listening to your favorite music to move more.
Keep in mind, no one should ever be made to feel like they can't keep up with the others. Employees should be monitored individually with personal goals and annual results of their engagement in the program.