It's all a balancing act - throwing for Home & knocking it out of the Park.
---
Summer is family time - from vacations to novel experiences we want to spend as much time together as we can. Summer is also a very busy time for warehousing and 3pl. Balancing work & family can be hard, how do we do it?
Here is how Spartan President and Managing Director Steve Harmon kicked off the Summer season in style at our headquarters.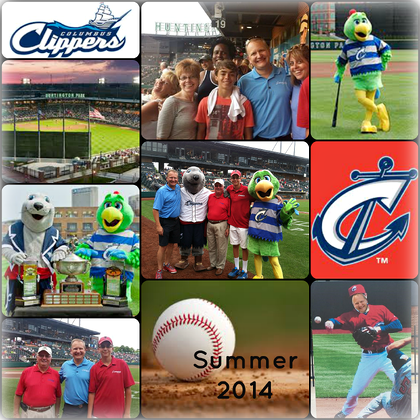 On June 18, 2014 Conway Center for Family Business in Columbus, Ohio invited Steve Harmon to throw out the first pitch at a Columbus Clippers game. We value sharing new experiences with our families. So Steve invited all Spartan employees and their families to join in the fun at Huntington Park.
Chairman and patriarch, Ed Harmon and Steve's son, Nick Harmon met up with Steve on the field during the pregame warmup along with the Clippers' mascots, Krash & Lou Seal. Bets were placed, but the always prepared president had spent a day practicing in one of the large warehouses and made it across the plate!
---

Spartan Logistics & the Columbus Clippers - two great teams!
We hope your Summer has been a blast and you too have found a way to balance work & family time through shared experiences. Thank you to all who joined us at the game for the encouragement!
The Harmon Family includes a suite of companies that deliver business solutions through asset-based approaches in real estate, logistics, and construction.
Spartan Logistics—Operates industrial real estate as a contract third-party logistics company combined with asset-based freight services. Spartan serves over 100 supply chain customers at 17 locations totaling over three million square feet in five states. https://www.spartanlogistics.com/
P.S. If you would like to see the video, find & follow Steve on Twitter!
---