Any growing business must inevitably evaluate its fulfillment process from time to time. Beyond fulfillment, many companies that want to scale growth or transform themselves to compete in the world of manufacturing and e-commerce, typically turn to a 3PL provider. The reasons behind this are simply because most small or midsize companies don't have the resources or what it takes for successful supply chain redeployment – such as the in-house experience, WMS (Warehouse Management Software), or seasoned labor support to effectively make it happen.
Third-party logistics providers typically have a network of operations including warehouses, mobile handling equipment, a truck fleet, and experienced warehouse forklift operators and pickers/packers.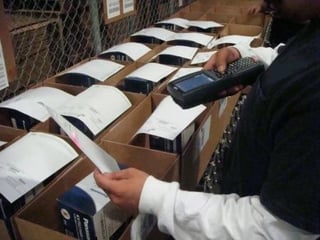 Businesses face many unforeseen challenges throughout the fulfillment process. These include:
Challenges related to demand planning

Inventory management

Supply chain optimization

Logistics planning

Warehouse storage and handling
These are some of the reasons the average 3PL provider saw a 16 percent growth in 2017, and it's why the industry is predicting another 20 percent growth for 3PL's in 2018.
When items are low or out of stock, how quickly can you get them back in stock? How quickly can you manufacture more product? From there, how long will it take to travel to your warehouses and your customers? These are all supply chain execution questions that can impact order fulfillment.
There are many benefits associated with outsourcing the fulfillment process, here are just a few to consider:
Saves time and resources

- Rather than spending an extensive amount of time and money on fulfilling orders and correcting order errors; use your growing revenue surge to find the right 3PL fulfillment partner to manage this part of the process for you. Strategize with your team and come to an agreement on how the long-term goals will be met, which leads me to the next benefit.

Focus on growth and

expansion - Once the fulfillment process is outsourced, it allows more time for developing strategies for growth and expansion. Take the time to determine whether expansion is the right move for you at this time, and what projected costs and revenues will look like.

Take greater control without the stress

- Another benefit is that oursourcing your fulfillment to a 3PL will give you a greater sense of control without the headaches of controlling the resources that go into fulfillment. Working side-by-side with a trusted partner means they understand your concerns and frustrations and are able to provide a custom solution to the process without you needing to be involved in the day-to-day details. — You can still weigh in as needed. Having the fulfillment outsourced, simply means the process can move forward, without needing to worry about daily oversight on operations.
So what does this mean for you? If your business needs warehousing, fulfillment and freight services, now is the time to lock it in for 2018, because the squeeze in capacity is only getting tighter as demand skyrockets.
Before you commit to a 3PL provider ask these five questions.
Have a general inquiry question? Simply click the button below.
Topics: Rise of 3PL Fulfillment Services