The Crossroads of America sounds like the perfect place to have logistics capabilities and is just part of the reason why Indianapolis has grown to what it is today. It is now the 16th largest city in the US and the third-largest in the Midwest, behind only Chicago and Columbus.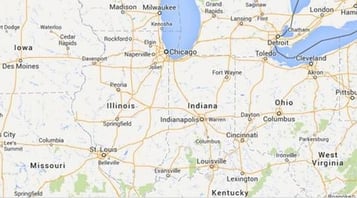 Indianapolis is centered not only in the state but in the Midwest region in general. As shown in the map here, the city is located at the intersection of four major interstate highways. This gives distributors across the Midwest easy access to reach their customer base most effectively. When a top-tier market in an ideal location is combined with the constantly growing demand for warehousing, it is evident why the vacancy rate for industrial space is below four percent in Indianapolis.
As a result, real estate developers have continued to expand the growing market by purchasing land for new warehouse construction. Specifically, manufacturers in Indianapolis are searching for dedicated space for certainty in cost at an uncertain time. As space continues to decrease, these companies want to be able to lock in a long-term deal through contract warehousing, therefore avoiding further supply chain disruptions.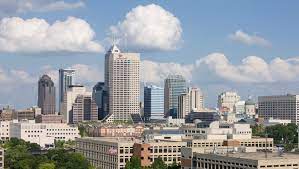 Spartan Logistics began to build a presence in Indianapolis in 2012, and quickly realized the untapped potential for warehouse and fulfillment services for our customers. Today, Spartan currently operates a food-grade distribution center for one of the largest retailers in the Midwest. Our facility in Greenwood, IN is ideally located within the city and is within one day's drive of half of the U.S. and Canada's industrial markets. Through our staff of warehouse management professionals, we have been able to bring supply chain solutions in warehouse storage, inventory management, order fulfillment, and much more.
Spartan Logistics is excited to continue growing in Indianapolis, the Crossroads of America, as we have growth opportunities available for dedicated warehouse space. We love working with new and current customers to bring new solutions into action.
---
Topics: Rise of 3PL Services